ExCEL Development Center is family owned and operated since 2014. We are the Bakers! Clark, Bonnie, Seth, Heather, Reuben, Beckham and Bella!​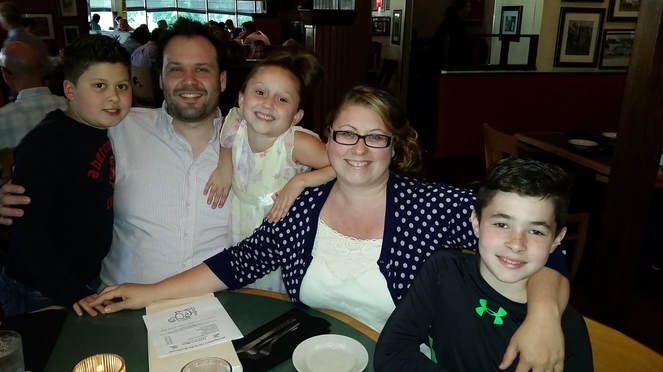 Seth and Heather Baker have been married for 15 years and have three amazing children, Beckham, Reuben and Bella. Seth has his master's degree in Human Resources from the University of Cincinnati and currently the Chief Human Resources Officer of ExCEL. Heather has her master's degree in Psychology with a specialty in Child Cognition also from the University of Cincinnati. Prior to launching ExCEL, Heather founded and directed the Office of Undergraduate Research, Scholarly Endeavors and Creative Practice (URSC) at the University of Cincinnati from 2012-2014. Heather has spent the last 8 years working closely with faculty at UC to research preschoolers' learning, and is the current Director of ExCEL.
---
---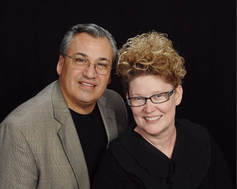 Clark and Bonnie Baker have 19 years experience in owning and operating a preschool and childcare. In 1982 they opened Tiny Tech, a preschool in Middleport, OH, when their son Seth was just a baby. Together they ran Tiny Tech until 2001 when they relocated to Hamilton, OH to take over pastoring her parents' church, Abundant Life. Clark and Bonnie have spent the last 16 years working tirelessly for the people and community of Hamilton, OH. In addition to their full-time pastoral work, Clark is the Senior Business Advisor and Bonnie is the Executive Event Coordinator for ExCEL. ​
---
---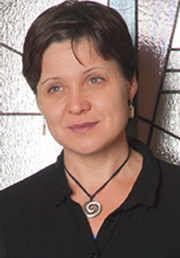 Dr. Heidi Kloos
is ExCEL's Senior Research Consultant, involved in curriculum development, teacher training, as well as program assessment and tracking student success. Dr. Kloos is an Associate Professor of Psychology at the University of Cincinnati, the Director of the
Children's Cognitive Research Lab (CCRL)
at UC, as well as the Senate President of McMicken College of Arts and Sciences at UC. Heidi Kloos' research interests include the basis of knowledge development and children's learning under the framework of cognitive coordination. Her specific research focuses include: 1) Understanding Physical Regularities, 2) Concepts and Category Formation, and 3) Causal Reasoning. To access Dr. Kloos's publications please click
HERE
.
---
---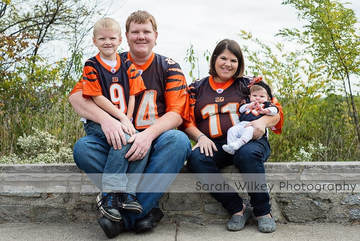 Jennifer Doane is the Assistant Director of our Hamilton, OH Campus! Prior to her administrative role, she has spent the last 8 years in the Early Childhood Development field teaching preschool-age children. Jennifer received her CDA (Child Development Associate) from the University of Cincinnati in 2013. She also holds a BA in Communication and Media Studies from Georgetown College. She and her husband Tim have two children, Drake and Lilly. ​
---
---
Sarah Hysong is the Lead Teacher in our Pre-K Classroom! While working as a preschool teacher, Sarah studied at Bowling Green University where she earned her BA in Psychology. Before taking time off to be a stay-at-home mom to her two kiddos, Ethan and Maddie, Sarah also trained preschool teachers at Talbert House. Sarah has worked with children of all ages but her absolute favorite is the preschool age-group because they are so excited to learn and experience new adventures.




​


---
---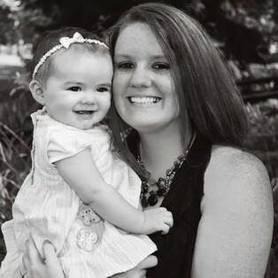 Mindy Lachmann is the Co-Lead Teacher in our Pre-K Classroom! Mindy has worked as a preschool teacher for 3 years and counts it as an absolute joy to see each child she works with succeed and grow. Mindy has her certificate in Childcare as well as an Associates degree in Criminal Justice and Paralegal Studies. Mindy lives in Hamilton with her husband Delbert, their three beautiful daughters, Ella, Alice and Carly and their rescue pets: a cat named Piper and a dog named Miller.

​


---
---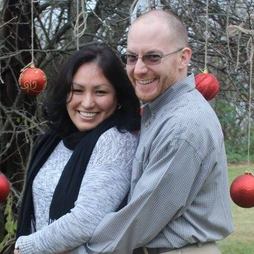 Gisel Leonard is the Lead teacher in our Intro to Pre-K Classroom! Gisel has her BS degree in Biochemistry and excels at teaching S.T.E.A.M. to young children. Raised in Peru, and fully bilingual in both English and Spanish, Gisel also runs our Spanish and Cultural Awareness Experiential Programs. Gisel's experience, coupled with her patience and love for young children, make her a valued member of our team! Gisel and her husband, Dr. Robert Leonard, reside in Oxford, OH.

​


---
---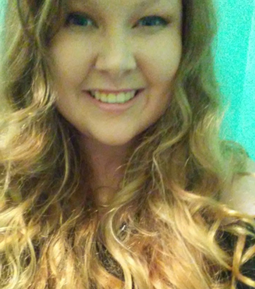 Emalee Holbrook is the Co-Lead teacher in our Intro to Pre-K Classroom! She is currently working towards her bachelor's degree in Special Education at Miami University. Emalee is a nurturer. It is evident from her devotion to her students that she is committed to helping them reach their maximum potential. Emalee's goal is to work cooperatively with parents to ensure that her students thrive. She seeks to create a learning atmosphere where students feel safe and cared for so that they are free to explore and learn.

​


---
---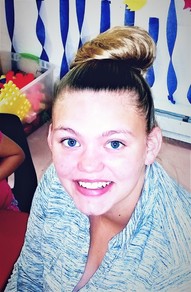 Destany Stamper is a Teacher's Assistant and in a floating position that enables her to work with all age groups at ExCEL. She loves helping children to learn and is committed to making sure they have a fantastic time while learning. Destany is looking forward to the day when she and her fiancé Chris start a family of their own.



---
---
Grace Baker is a seasonal Teacher's Aide and works with ExCEL during the Summer! Grace comes from a large family in Hamilton, Ohio. Between her seven years as a girl scout leader, and her five younger siblings, Grace is highly experienced and loves working with little ones! She is currently studying at Wittenberg University, majoring in Biochemistry.


---
---
Join the Team!!!
We are currently hiring for a variety of positions at our Hamilton, OH campus! We are looking for individuals who have experience working in a childcare setting and also those who just love working with and mentoring children. Our center believes that our staff members are a vital part of our business and we are committed to valuing each and every member of our team.
Some of the perks of the job include:
Paid Vacation
Sick Days
Tuition Discounts for Children
Flexible Hours
Opportunities for Promotion
For a listing of our current job openings click
HERE
!